Cuneo Pop Up
An itinerary in which the city's landmarks are narrated by illustrious local historical characters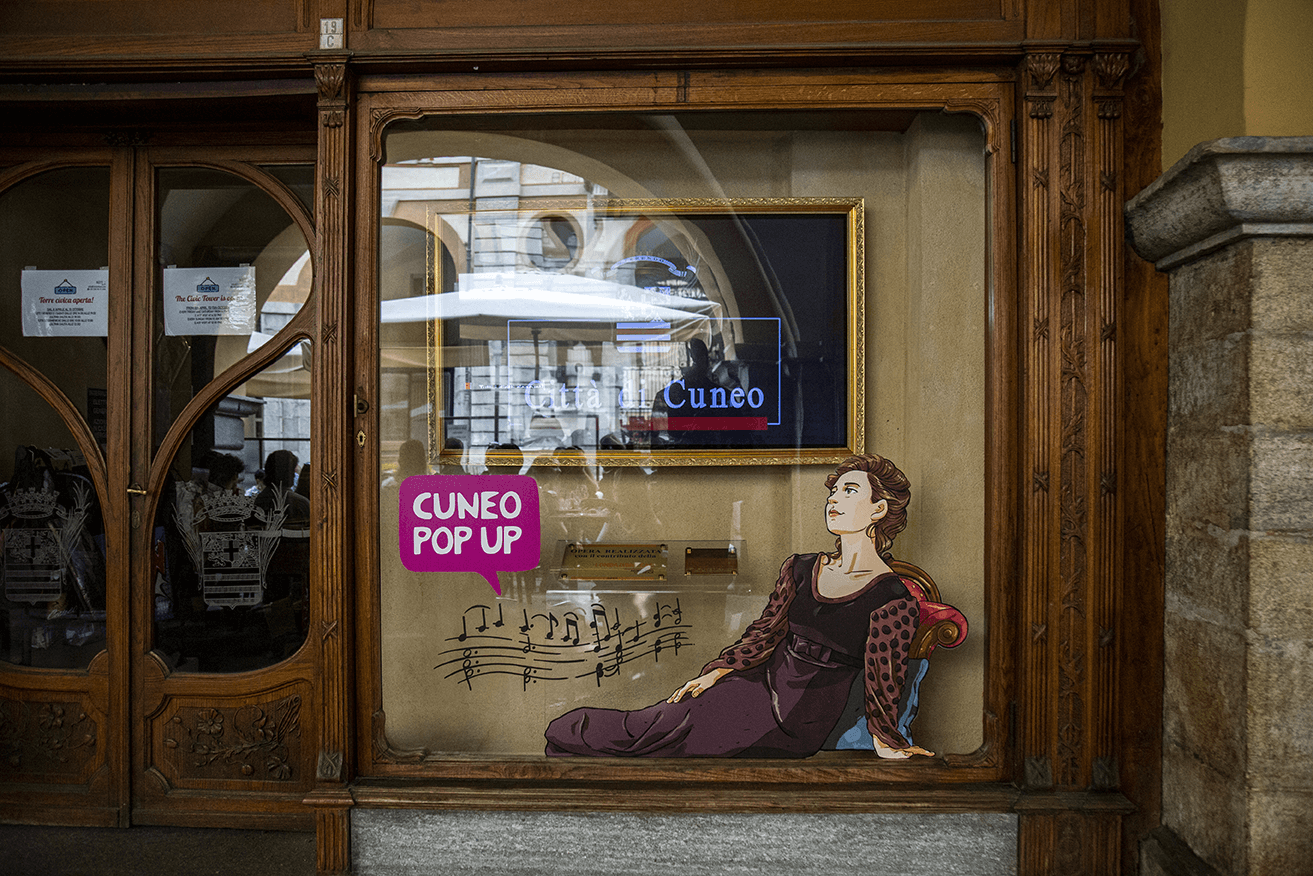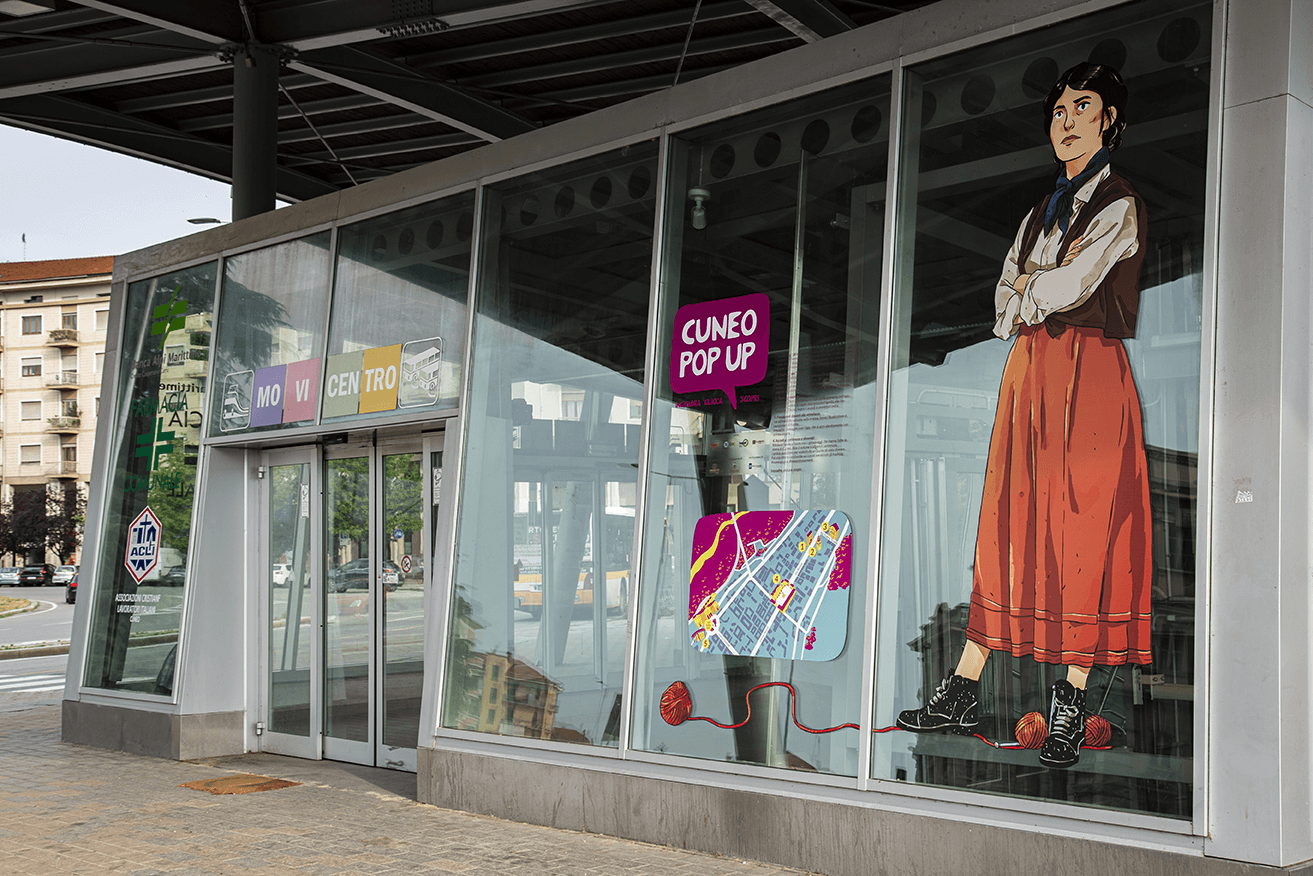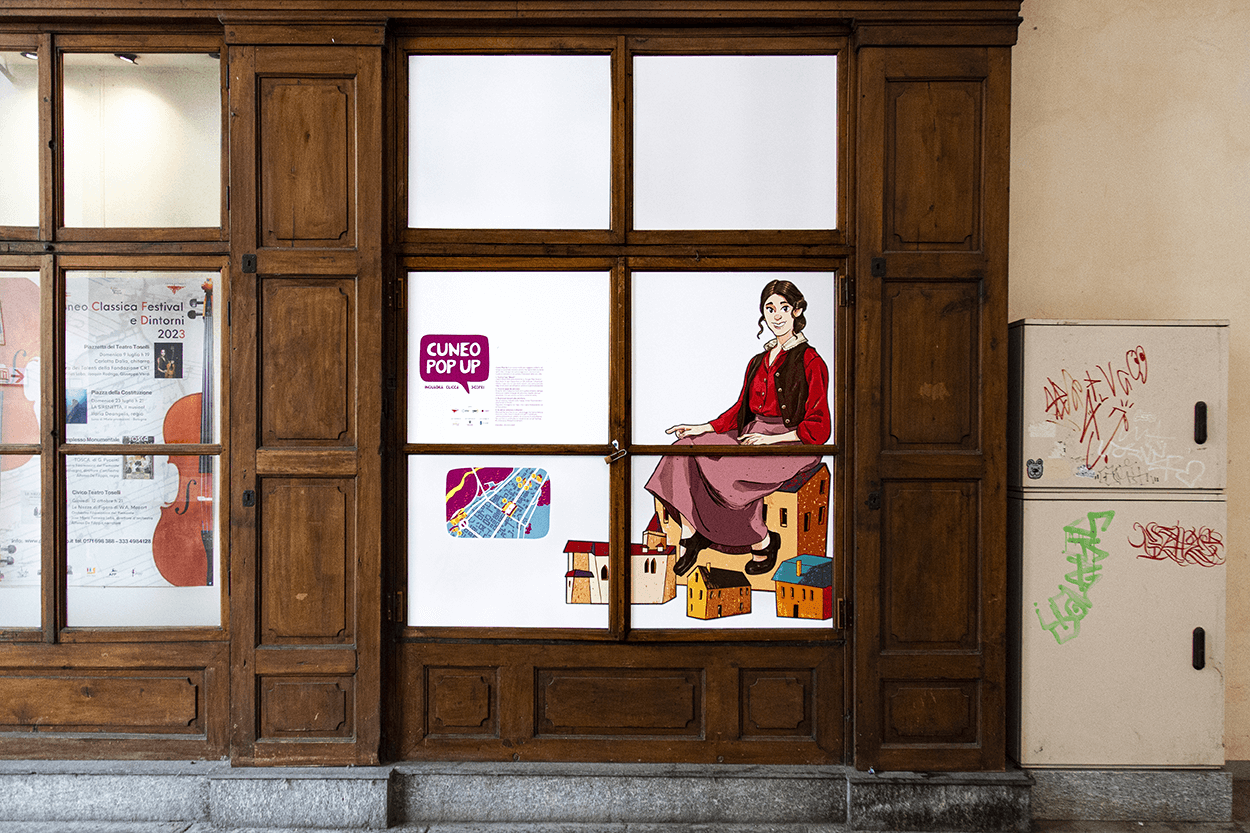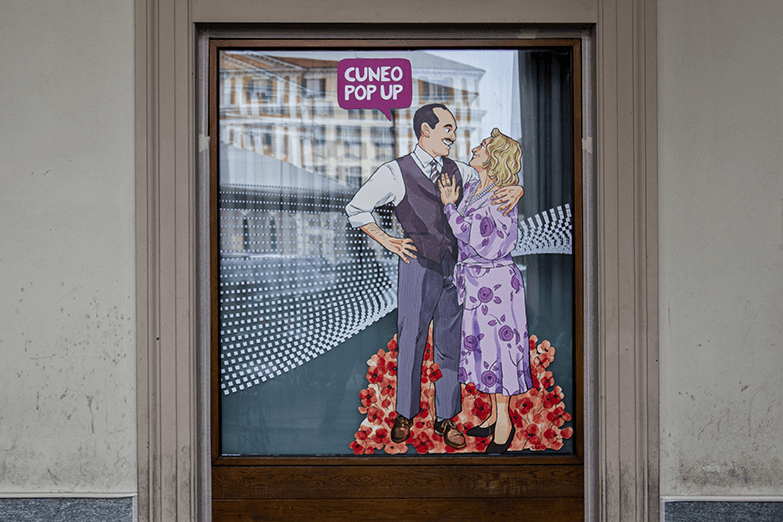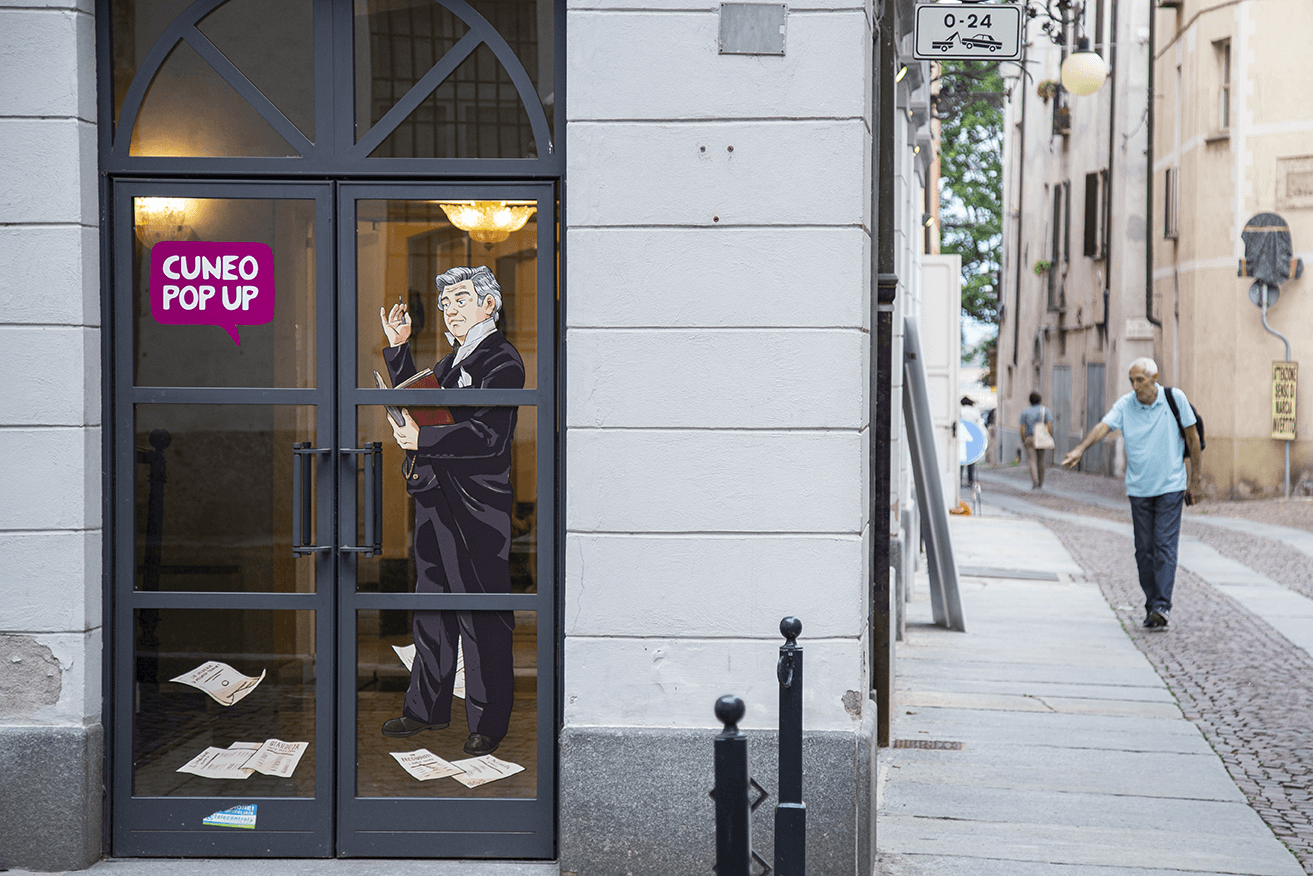 Cuneo Pop Up allows people to discover the Piedmontese city and its history in an entertaining and interactive way. Realized with the participation of a group of actors and many Cuneo residents, who got involved and gave voice and body to illustrious characters from the city's history through an artistic residency. 
The result is an itinerary in 5 stages, marked by the window stickers placed at the Town Hall, the Civic Tower, the Toselli Theatre, the Galimberti House Museum and the railway station. Each window sticker, through augmented reality, gives voice and body to illustrious figures from Cuneo history, such as Duccio Galimberti and Alice Schanzer, Giovanni Toselli, Severina Javelli, the young Cecilia and Maria Luisa Alessi.
The itinerary can be visited independently and it's suitable for everyone.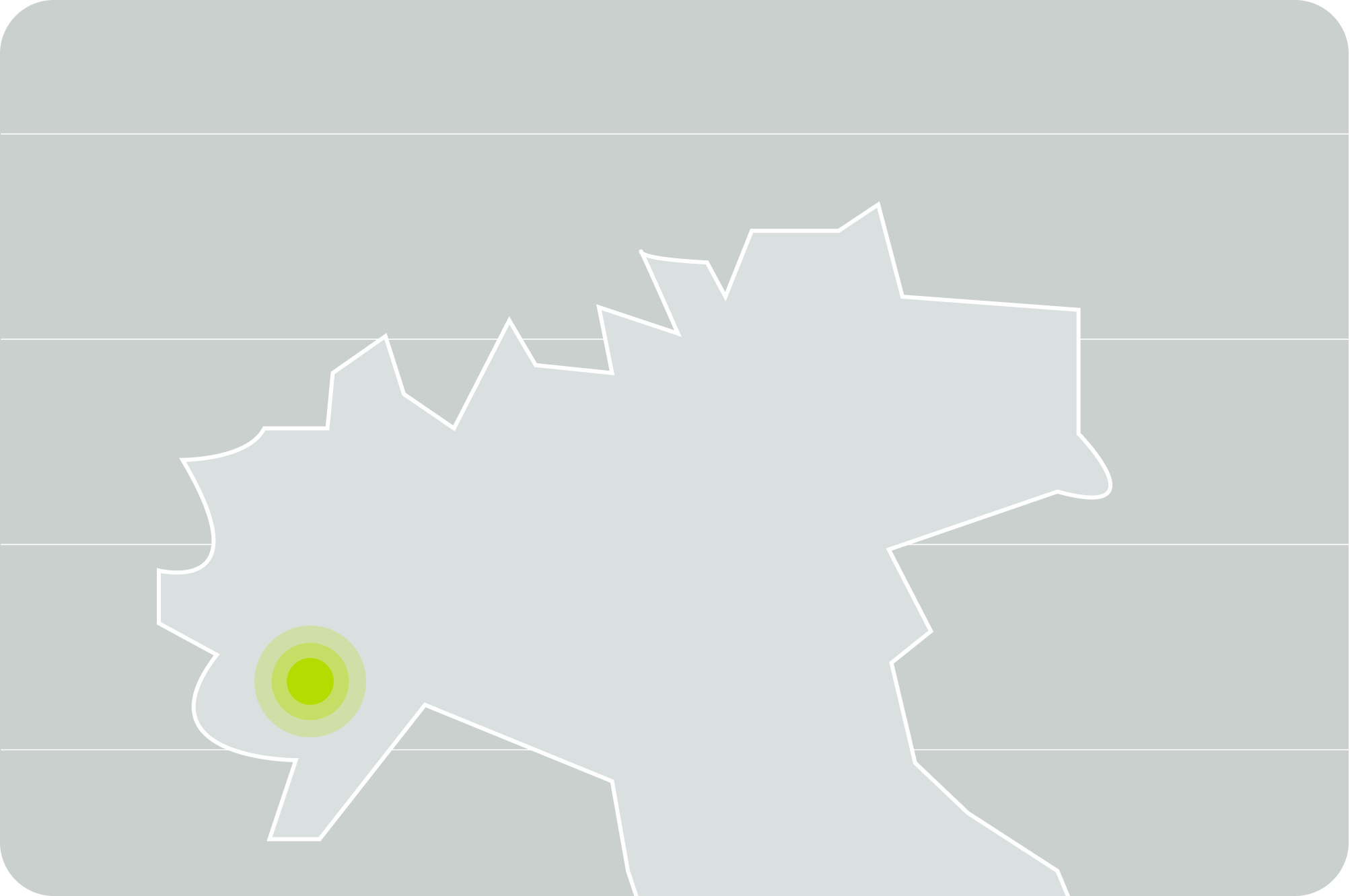 Cuneo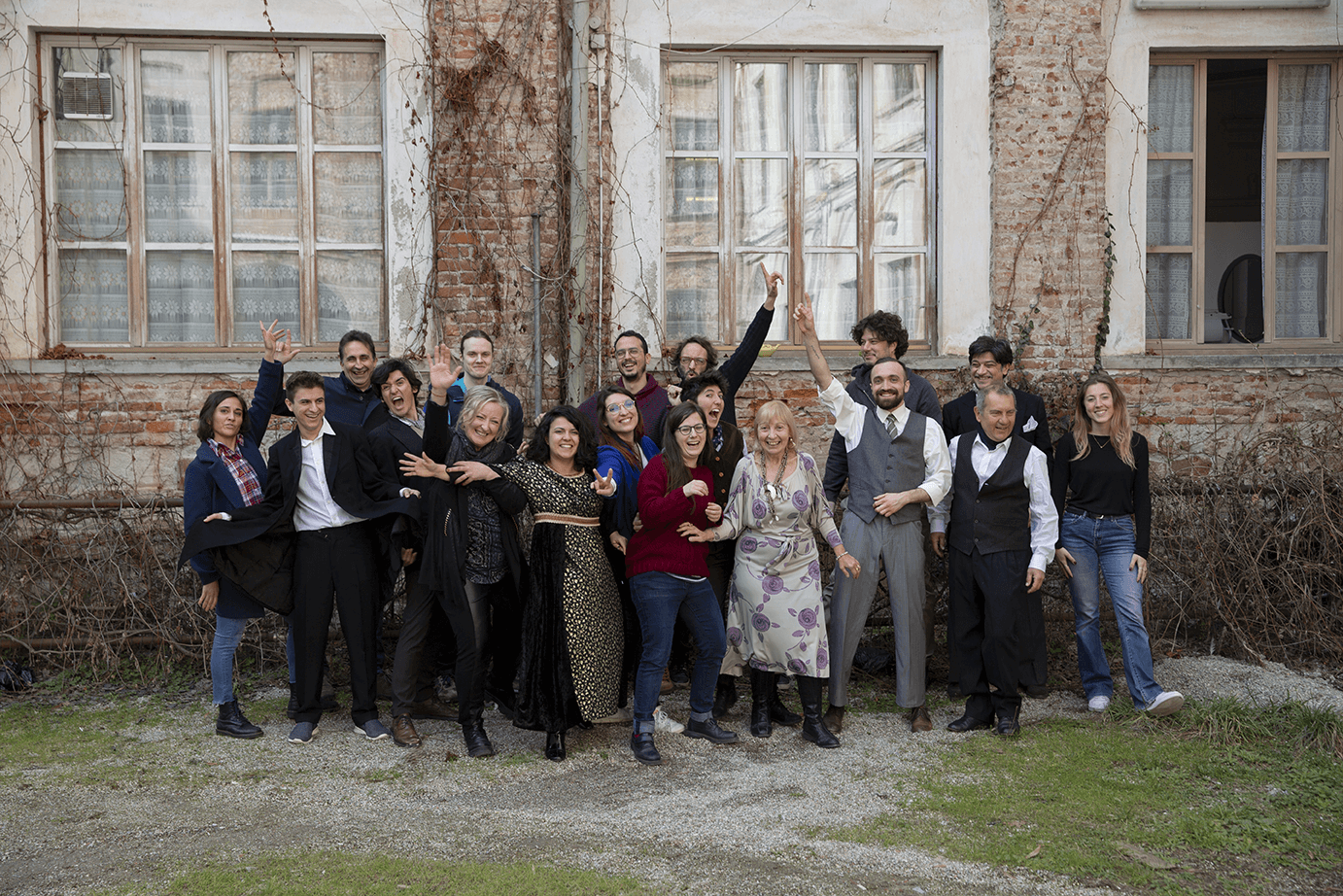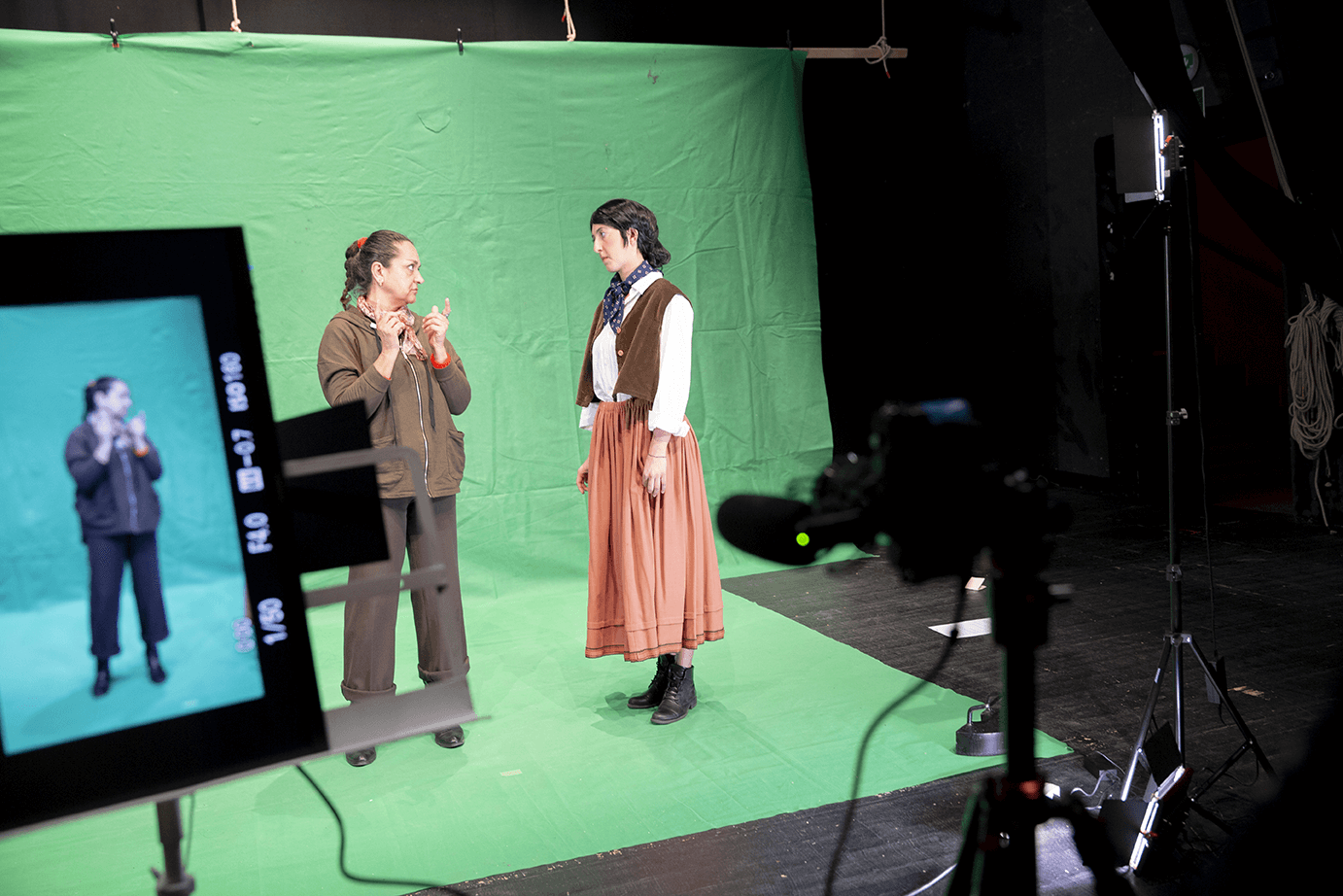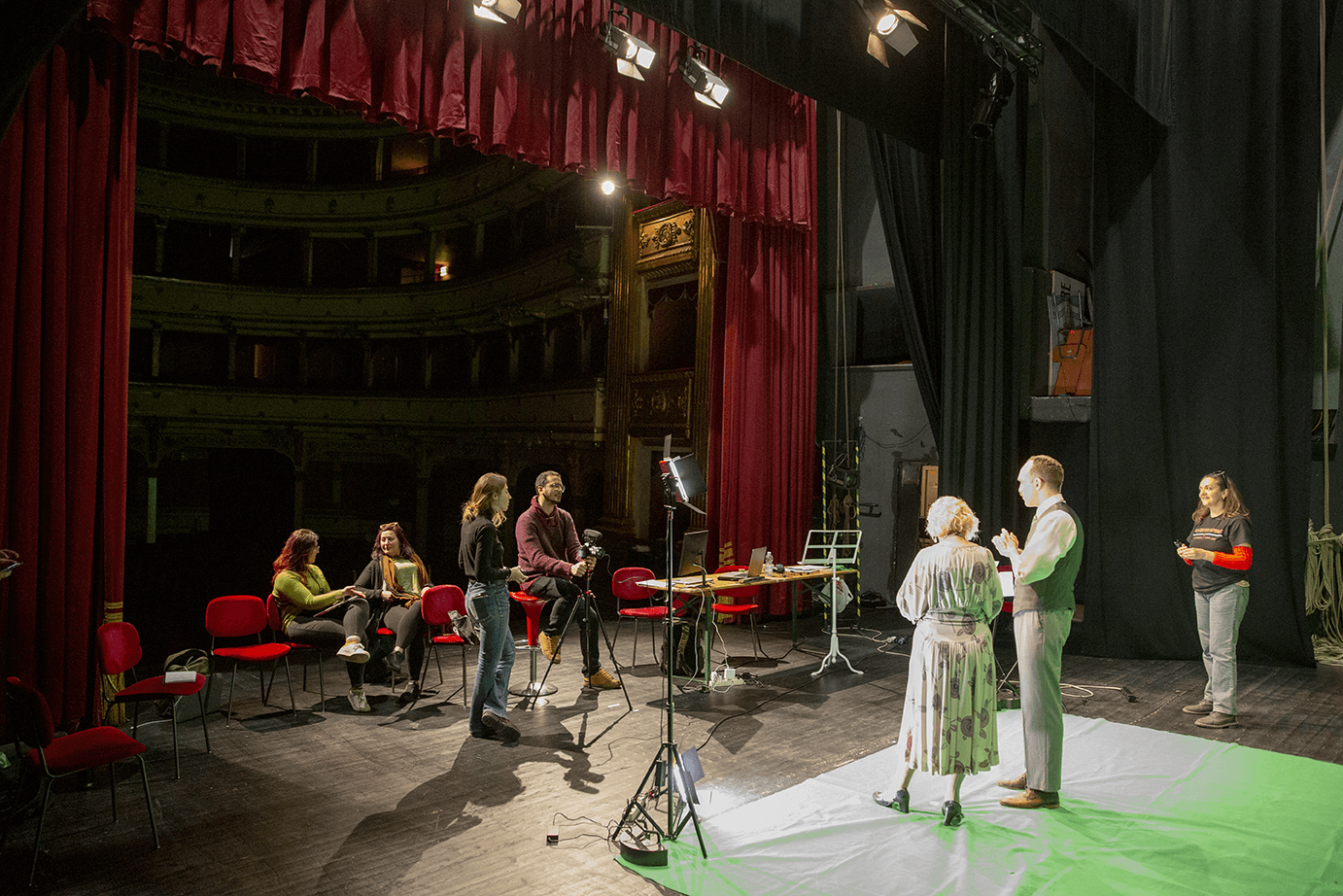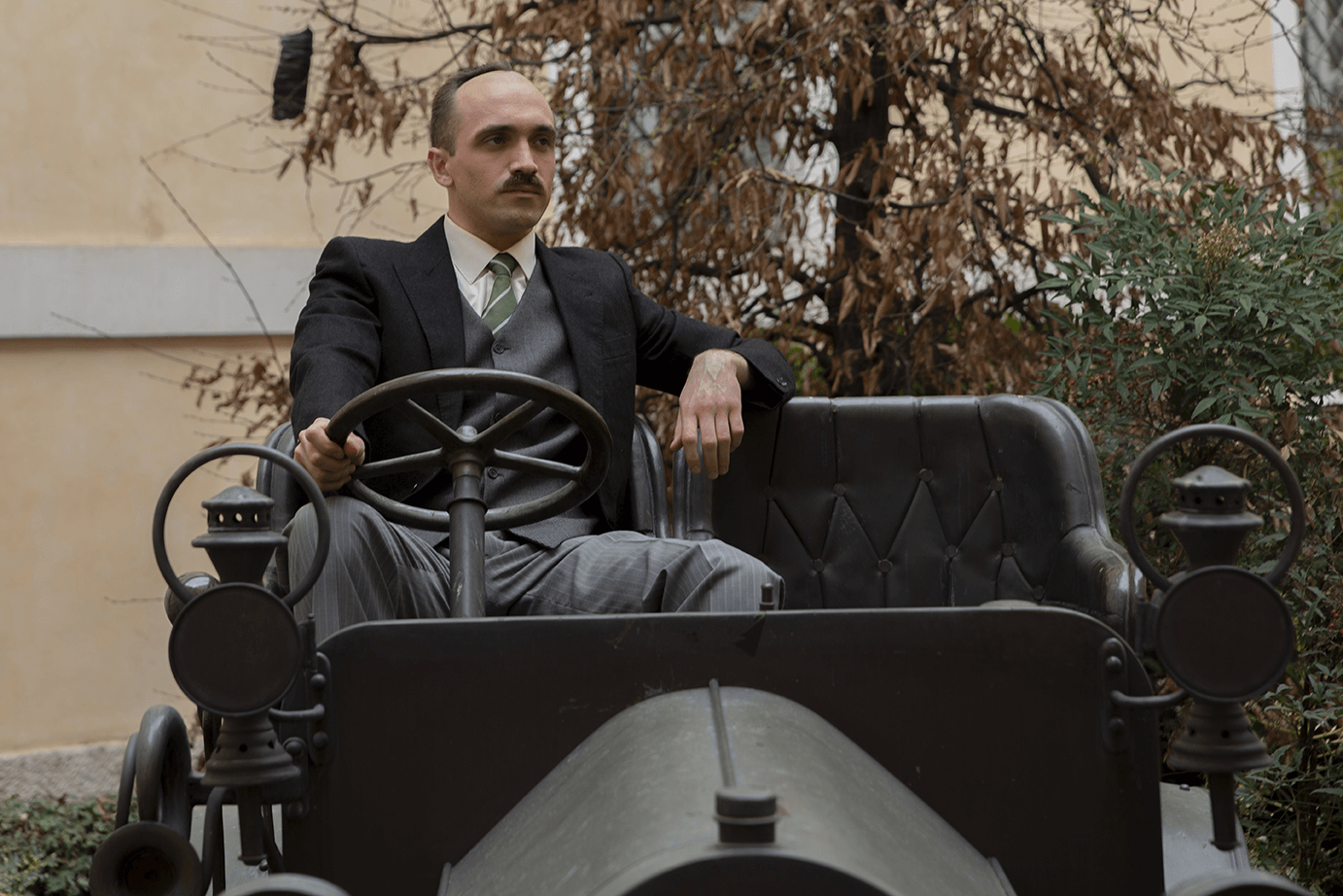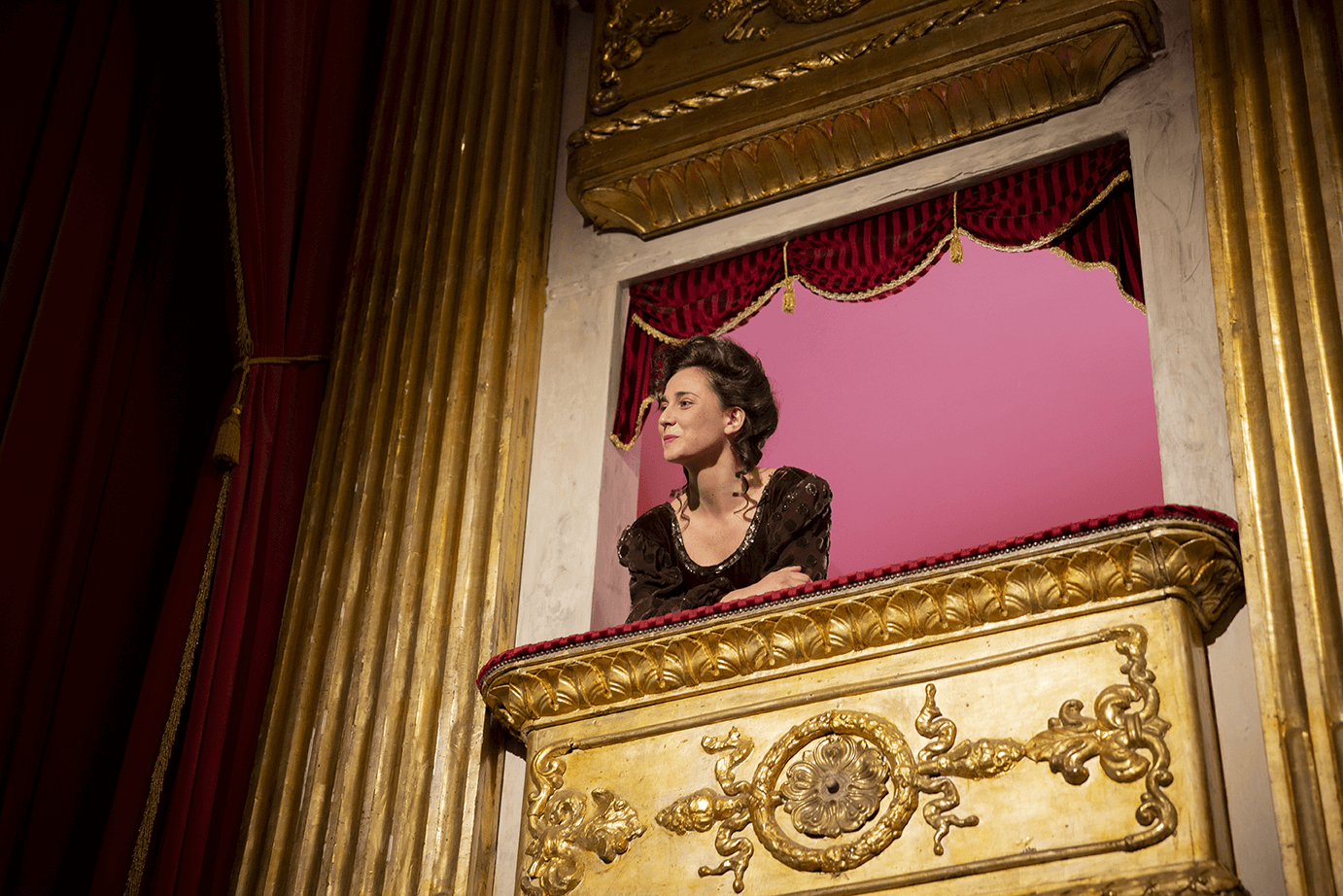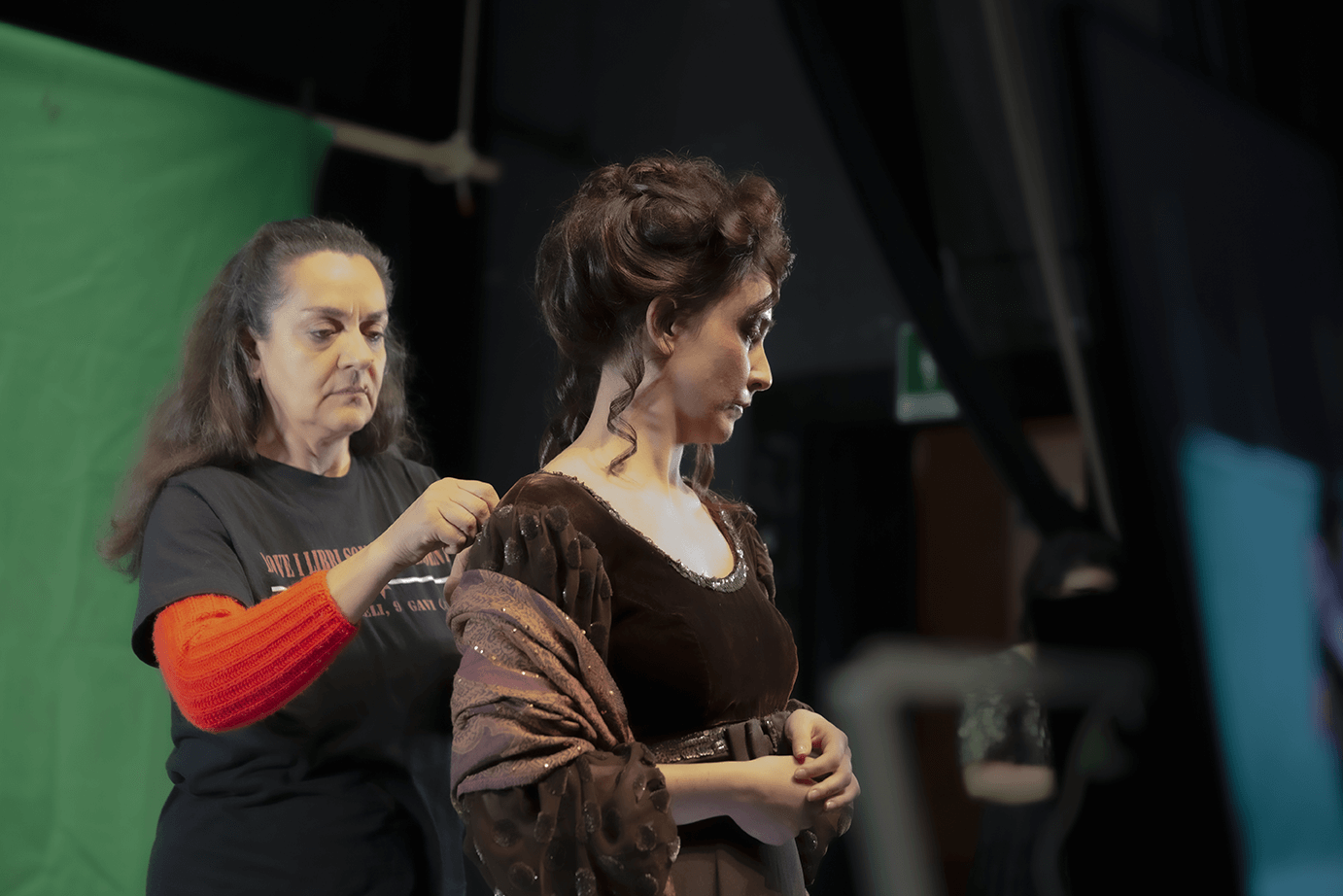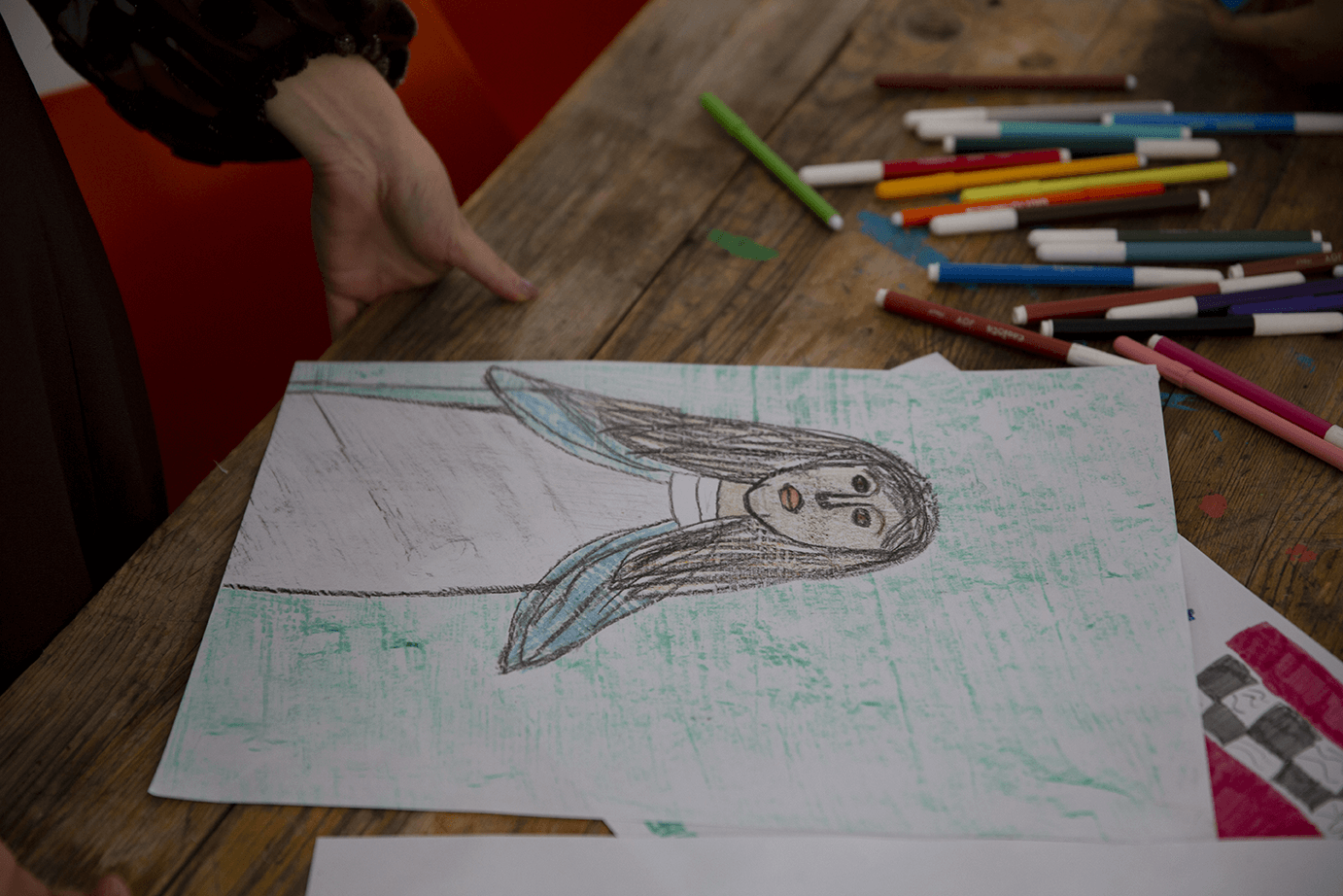 Credits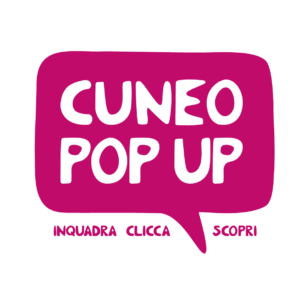 Cuneo Pop Up is a project promoted by the touristic association Promocuneo, in collaboration with noau | officina culturale, Bepart cooperativa sociale and Associazione Comitato Cuneo Illuminata, realized with the contribution of the Fondazione CRC in the context of the Fuori Orario call, with the patronage and support of the Municipality of Cuneo and Banco Azzoaglio.
Project management, content and route design, coordinated image: noau | officina culturale
Logistics: Promocuneo
Screenplay: Elena Griseri
Art direction and digital development: Bepart
Actors: Chiara Ferrari, Marino Gandolfo, Matteo Gavotto, Désirée Salvi-Lubatti, Miriam Rubeis, Alessandra Pellegrino, Daniel Bongioanni, Beatrice Botta, Beatrice Ledonne, Caterina Lucarini, Roberto Punzi, Greta Giuliana Dordo, Erika Gregorio, Vito Jr. Battista, Bruno Castellino, Giorgio Moussa
Illustrations: Stefano Tirasso
3D artist: Jasper Mori
Music: Milena Punzi and Nadia Khreiwesh
Costumes: La combriccola di nonna Fiore
Make-up and hair: D-parrucchieri Busca, Tres Jolie Acconciature, Atelier Coiffure Vernante, L' Etrusca scuola di estetica.
For the historical-scientific validation of the installations we give thanks to:
Gigi Garelli director of the Historical Institute of the Resistance of the Province of Cuneo, Michela Ferrero Conservator and Head of Educational Services of the Cuneo Civic Museum, Cristina Giordano didactic reference point of the Casa Galimberti Museum and the musicologist Aldo Salvagno.
We would also like to thank the students of the third classes of the Istituto Comprensivo Cuneo Corso Soleri (Primary School 'Paola Garelli' and Primary School 'Bernard Damiano'), who attended the rehearsals and provided valuable insights.